Millions of children around the world experience the intense pain and stress associated with divorce. How they react to such situations usually depends upon their personality, age, and circumstances following a divorce.
There is no doubt to say that every divorce affects every child differently. However, most of the time, their initial reactions may include anger, frustration, sadness, shock, and worry. This is the main reason why many parents decide to postpone their divorce process for the betterment of their children. However, in some relationships, tensions become so complicated that couples cannot justify staying together anymore. In these situations, they should seek the expertise of a reliable lawyer to complete the divorce process to ensure the well-being of their children. This article discusses various ways to handle the divorce process with ease.
Remain neutral and unbiased
Keeping children out of divorce means not implying that they make any choice to have to choose between either parent. But this doesn't mean that children should not be allowed to express their opinion. Instead, it is better to give them their own space to speak and share their personal thoughts about the situation, without putting any kind of pressure on them. Divorce lawyers can also ease the process for all members of the family while solving the marital conflicts more adequately.
Provide unconditional emotional support
After divorce, both partners and children may find themselves grieving for the loss of their dreams about an ideal family. This phase may be even more difficult for young children as they understandably are unable to understand the situation fully. Parents must employ a gentle approach to tell them the news about divorce and be supportive of their reactions and state of mind. It is important to legitimize their feelings, encourage honesty, and offer support for their emotional well-being. These simple yet effective practices may allow you to complete the divorce process without causing emotional disturbances to your child.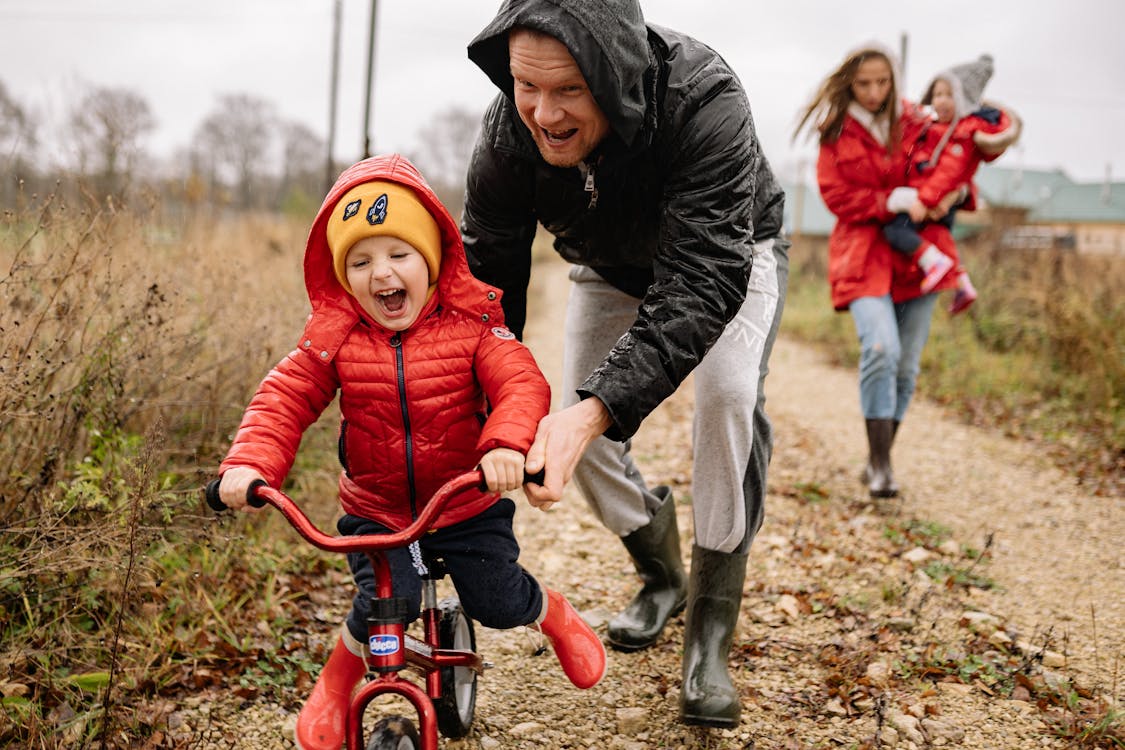 Practice patience in adjusting to the new normal
Divorce can be a very painful and confusing situation for everyone involved. After this, children may be forced to move with any one of the parents who has won the custody battle in the court. But this change may not be easy for children to accept. You have to be more careful to help them adjust to the new situation. Be sure to accommodate changing priorities and preferences of your child while ensuring a positive and healthy environment around. 
Ensure that the best interests of your child(ren) come first
The most important principle for parenting during a divorce is to minimize your children's exposure to it. They may not be able to understand the logic behind it. If they have a close relationship with both their parents, these changes may be difficult to understand for them. Moreover, they may suffer more during the custody battle as it is almost always the center of a battle in any family divorce case. Therefore, experts recommend hiring professionals to streamline the divorce process for both parties. Hiring an experienced child support attorney is the best recommendation to make the entire process convenient for all. You can give Shuff Law Firm a call today to consult with their divorce attorneys.
Read Megan R.'s review of Shuff Law Firm on Yelp
Shuff Law Firm, a Professional Law Corporation
2634, 2107 N Broadway STE 301, Santa Ana, CA 92706, United States