We are the leading source of local news for Southern California. Our coverage extends to all counties – Los Angeles, Imperial, Riverside, Orange, San Bernardino, Santa Barbara, San Diego, and Ventura.
We specialize in delivering up-to-date relevant news for the every day read.
Southern California
California became the 31st state of the United States of America in the year 1850, and it quickly became one of the most populous states. There are several versions of stories behind the origin of the name California; however, the widely accepted one links it to Las Sergas de Esplandian, a famous Spanish novel of the 16th century that described California as a land of precious stones and gold.
California is connected to Oregon on the north, Arizona, and Nevada to the east, and the Pacific Ocean to the west. This is the land of outstanding physical contrasts where the highest point is Mount Whitney, and the lowest point is Death Valley.
Southern California is widely known as SoCal. This culturally diverse area serves millions of tourists every year with its wonderful year-round weather covering beaches, coasts, and numbers of amusement parks. The main metropolitan areas of SoCal are the El Centro Metro Area, San Diego Metro, Riverside-San Bernardino-Ontario, and Los Angeles-Long Beach Metro. This state is known for its fluidity of the economic, social, and political life that is shaped by the diversity of people from other states and countries. It is one of the most urban places in the US, with a majority of the population living in metropolitan areas like San Diego, San Francisco, and Log Angeles.
The major cities of South California include West Hollywood, The Valley, San Luis Obispo, Santa Barbara, San Diego, Riverside, Palm Springs, Malibu, Orange County, Los Angeles, Long Beach, Hollywood, and Beverly Hills. Southern California is known for its heavily developed urban and suburban environment. The satellite cities here have very dense populations with popularity due to their sprawling landscape and transportation infrastructure. Some of the most commonly used public transportation systems are buses and rails.
Tourists love to visit Southern California to spend time at some world-famous attractions such as Getty Center Museum, Universal Studios, Six Flags Magic Mountain, Knott's Berry Farm, Legoland, San Diego Zoo, and Disneyland. People visiting Southern California also love to spend most of their time on beaches and amusement parks.
Most of the people speak the English language and Hispanic populations tend to speak Spanish. Many citizens are also familiar with Japanese, Tagalog, Chinese, Vietnamese, and Korean languages. You can enjoy a variety of cuisines of Filipino, Indian, Vietnamese, Japanese, Thai, Chinese, and Mexican origin.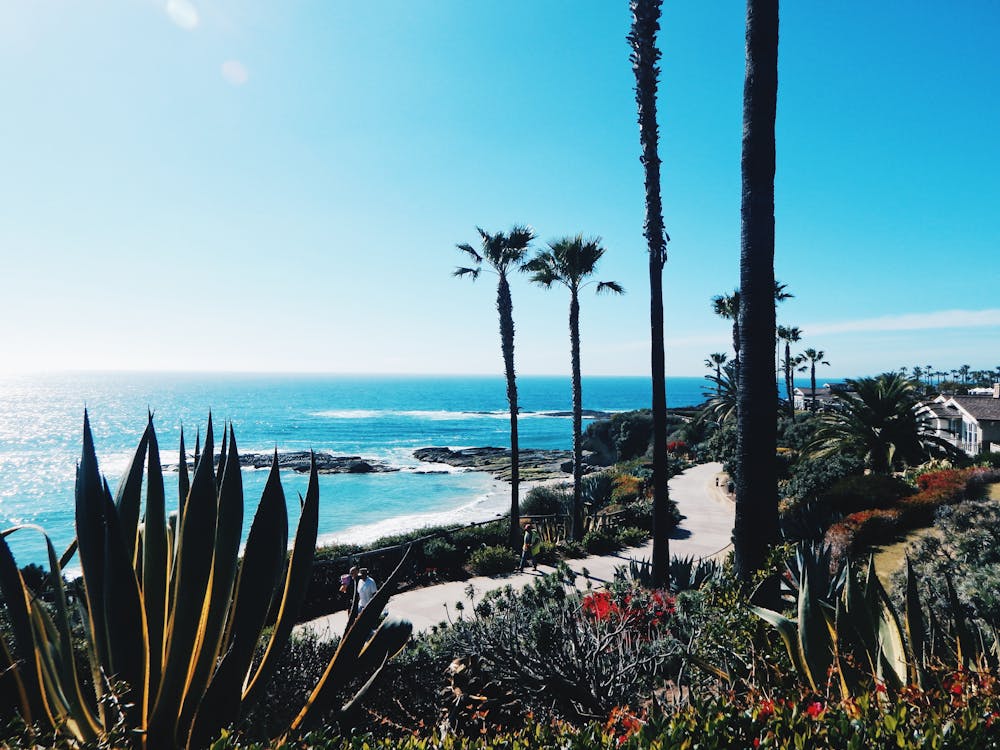 Photo by Natália Ivanková from Pexels