"Whoever said money can't buy happiness simply didn't know where to go shopping."
Many people love shopping and a growing number of shoppers prefer to do everything online.
There is nothing quite like researching and browsing on your smartphone or computer from the comfort of your own kitchen or bedroom before selecting the option for having the items delivered to your doorstep—all in one single click. The doorbell rings and you receive a package with the very items you fawned over with eager anticipation. It feels like a gift to yourself. You never have to leave the house; you don't have to struggle with the in-store experience of clothing hangers, changerooms, and long checkout lines.
In addition to its simplicity, people love the instant gratification that online shopping gives them. Retailers are aware of this, and they're cashing in on our thirst for retail therapy.
"We're falling short on happiness," Gretchen Rubin, best-selling author of The Happiness Project, tells USA TODAY. "We're starving for new experiences to help make us feel better."
Of course, more shopping means more bills to pay. To keep up the momentum of the online retail boom while softening the blow of monthly credit card statements, more and more retailers are giving shoppers the option to pay for their purchases in installments.
Buy now, pay later (BNPL) is a form of short-term financing that gives shoppers the option to pay for purchases in interest-free increments over time. BNPL has become especially popular for online shoppers of the younger generation.
RBC Capital Markets reports that for retailers who offer the BNPL option, shopping basket totals are 30% to 50% higher than those who do not. RBC Capital Markets also reports that shoppers are 20% to 30% more likely to complete a purchase instead of abandoning their carts when a BNPL option is offered.
BNPL is currently the fastest-growing payment method for global e-commerce. Not only are people spending more per order, but they're also ordering more frequently. The transportation industry is expected to see massive growth as well as new businesses entering the logistics and delivery industry.
The transport industry is outdated and ripe for disruption. Any entrepreneur who is looking to capitalize on the opportunity and start their own trucking fleet needs to know about insurance. Trucking businesses operate with a high degree of risk for an endless number of possibilities from cargo to worker's compensation. Although industry newcomers will face a relatively low barrier to entry, unforeseen losses can seriously hurt the business financially.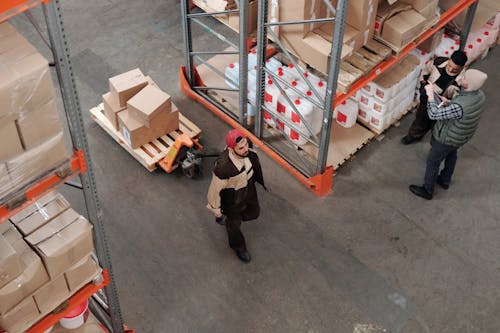 Fleets require trucking Insurance in San Diego and coverage differs among different types of transport services. It is important to consult with an insurance expert to understand your insurance requirements and get the appropriate form of coverage for your business. The Federal Motor Carrier Safety Administration has outlined the different requirements for insurance and legal documents.
The transport industry is expected to become more competitive and saturated. It is crucial to protect your business and ensure that your insurance provides coverage in the best interest of your employees, customers, and stakeholders.